TAX CONSULTATION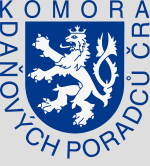 We provide tax consultation through the services of tax consultant
Jan Bohun
, member of
Chamber of Tax Consultants
of the Czech Republic,
no. 1457
, who has worked in this specialization since 1995. Our tax consultation includes the following services:
Complex tax consultation
Preparing tax returns of all types of tax, including applying for extension of submission
Tax optimalization and planning
Representation before tax administrator
In cooperation with law office, representation in court proceedings with financial offices
Our clients are companies from a wide range of professions, from private businesses to joint stock companies. Our most significant clients are forestry, construction, and commercial companies, while we also serve agencies active in tourism, advertising, and projecting.